Main content starts here, tab to start navigating
Hours & Location
2214 S 11th St,
Oskaloosa, IA 52577
(641) 676-3322
Dine-In, Take-Out, & Curbside Pick-Up
Tuesday - Thursday
4:00 p.m. to 9:00 p.m.*
Friday & Saturday
11:00 a.m. to 10:00 p.m.*
*NEW HOURS beginning March 16, 2021


Friday and Saturday Hours:
Lunch Menu Available from 11:00 a.m to 2:00 p.m.
Limited Menu Available from 2:00-4:00 p.m.
Dinner Menu Available from 4:00-10:00 p.m.
We hope to continue to expand our hours of operation. Please stay tuned to our Facebook page or this website for additional information including our daily menu and updated hours.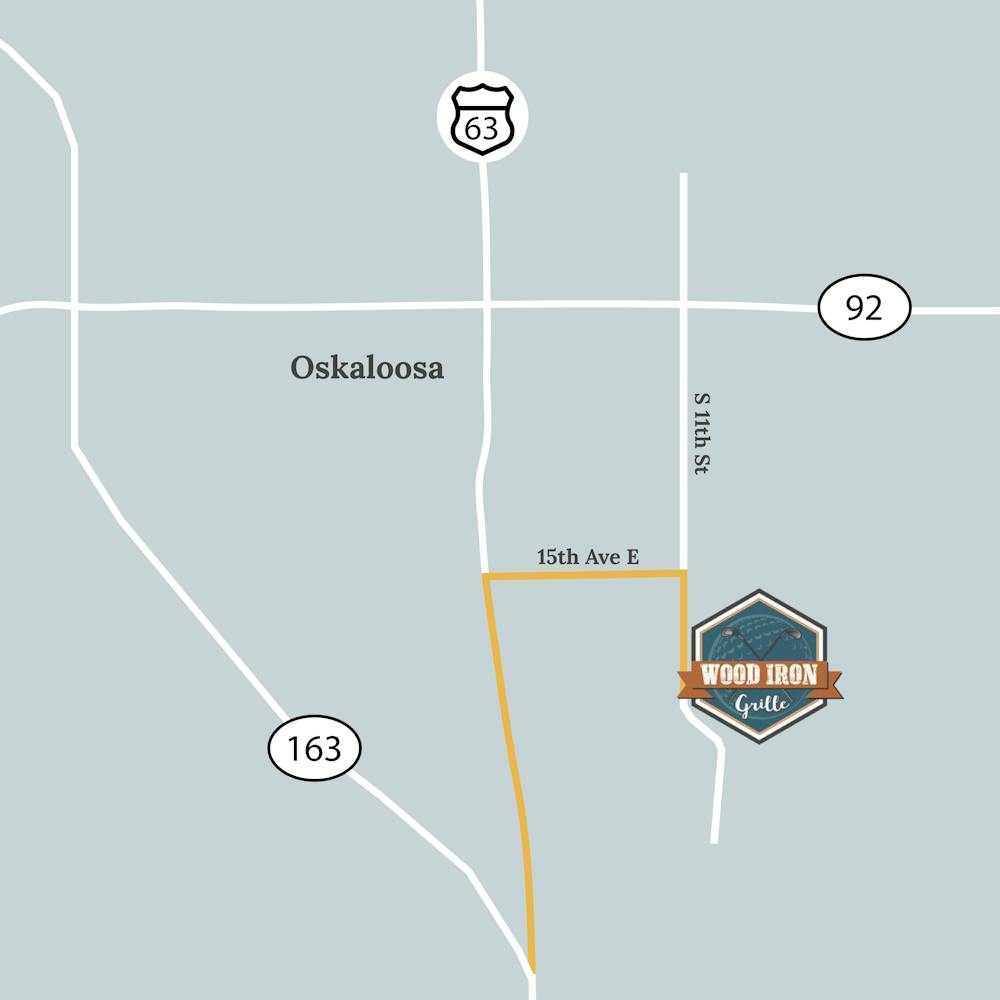 Please note: Google Map directions to our restaurant show the quickest but not most ideal route. We recommend coming through town via the highlighted route above by exiting Hwy 63 to 15th Ave E and then taking South 11th St to the restaurant.